The future of the Czech Republic is in innovation
Daniel-B
Prime Minister Andrej Babiš, who is also Chairman of the Government Council for Research, Development and Innovation (RVVI), together with RVVI Vice-President Karel Havlíček presented the Innovation Strategy of the Czech Republic 2019-2030 in the Liechtenstein Palace on Monday, February 18, 2019. The conference, which published in detail the framework plan of the Strategy, was organized by the Office of the Government of the Czech Republic and the RVVI with the participation of key personalities of the Czech academic and business innovation environment, including representatives of public administration.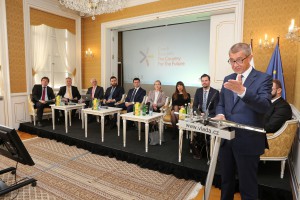 The conference on Innovation Strategy of the Czech Republic 2019-2030 was opened by the Prime Minister , in the morning a block of debates was attended by guarantors of all nine strategic pillars, namely Silvana Jirotkova (CzechInvest), Petr Ocko (MIT), Pavel Dolecek (MEYS), Vladimir Dzurilla Plenipotentiary for IT), Pavlína Adam (Ministry of Agriculture), Václav Kobera (Ministry of Transport), Josef Kratochvíl (Industrial Property Office), David Koppitz (MMR) and Petr Dvořák (RVVI). The pillars include: R&D funding and evaluation, Innovation and research centers, National start-up and spin-off environments, Polytechnic education, Digitization, Mobility and the construction environment, Intellectual property protection, Smart investments and Smart marketing .
https://www.vlada.cz/cz/media-centrum/aktualne/budoucnost-ceske-republiky-je-v-inovacich-the-country-for-the-future-171867/
The afternoon conference block was devoted to important examples from practice. Leading Czech researchers have presented innovative projects here, namely the emergence of a domestic superhub for artificial intelligence, nanotechnological coatings improving air quality, a system of efficient pumping of water from desert air, a catalyst for space technologies and the possibility of using the most powerful laser in the world. The whole program was moderated by the vice-chairman of the RVVI Karel Havlíček, who is also the main author of the document Innovation Strategy of the Czech Republic.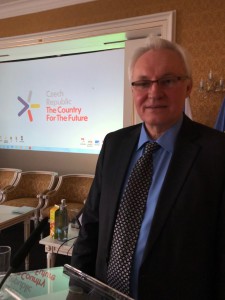 Dr. Jan Procházka, member of the CSAF Board of Directors, presented the potential of photocatalytic technology for air decontamination.  
"From an environmental point of view, this is an easy-to-grasp technology. Scientific studies show that by painting an area of ​​15 square meters with FN Nano photocatalytic paint, we compensate for the emissions of one diesel car, enough to remove the pollutants at the same speed as the diesel engine produces them.
FN photocatalytic coatings enable ecology and environmental responsibility in practice without government directives and regulations. With this simple application, anyone can start right at home to compensate for the environmental impact of their vehicle. This is the basic thing we can do for the environment, for others, and for ourselves today. Being environmentally friendly is not a fashion, but a necessity,  "says Procházka.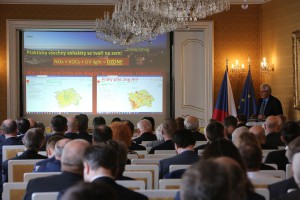 Video recording of the presentation can be found here : https://www.facebook.com/CeskoJeNano/videos/2049939711755368?sfns=mo
Innovation Strategy of the Czech Republic 2019-2030
https://www.vlada.cz/assets/media-centrum/aktualne/III_Inovacni-strategie-CR_Country-for-Future_2019-01-29_cistopis_white.pdf