PREMIER CANADIAN OPTICIAN DEPLOYS FN NANO®
Daniel-B
FN NANO® used in Canada's premier medical, optical practice, EYES ON SHEPPARD.
 Eyes on Sheppard takes extraordinary measures to ward off viruses and protect clients from Coronavirus in their shops across Canada. FN NANO is part of that effort cleaning the air of harmful elements in addition to Coronavirus such as bacteria and Volatile Organic Compounds. 
FN® photocatalytic functional coating, illuminate it with UVA light if necessary, and make your home, shops, & places of work cleaner and healthier.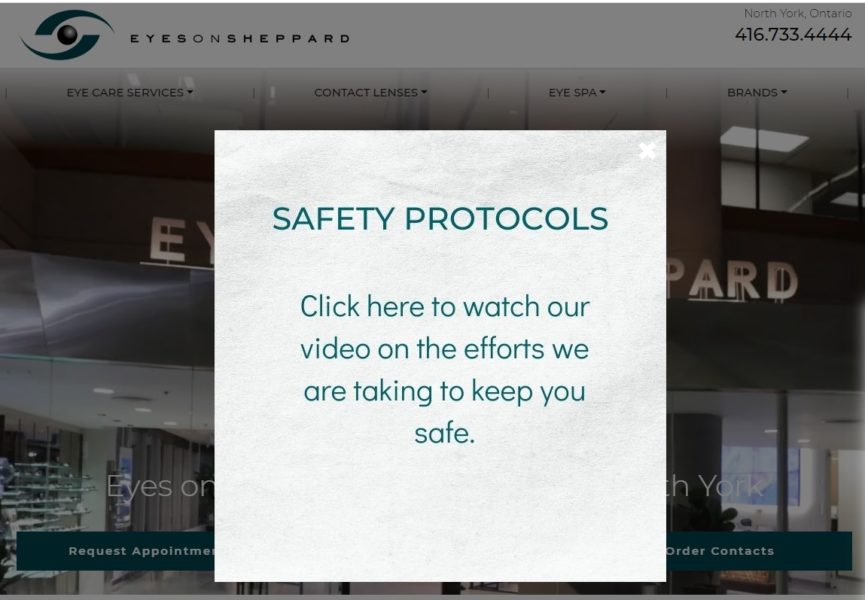 More and more we will see many businesses providing safe environments for casual shopping. Only the best will have FN® photocatalytic functional coatings.