HOTEL ASTRA PROTECTS ITS GUESTS WITH STATE-OF-THE-ART NANO TECHNOLOGY
Daniel Butler
Unfortunately, the government-declared state of emergency at the time of Coronavirus spread and the associated restrictive measures have the greatest impact on companies that are dependent on their clients and consumers.
This measure is obviously a pressure point for hotels and restaurants.
It is currently possible to operate hotel and restaurant services using modern security measures.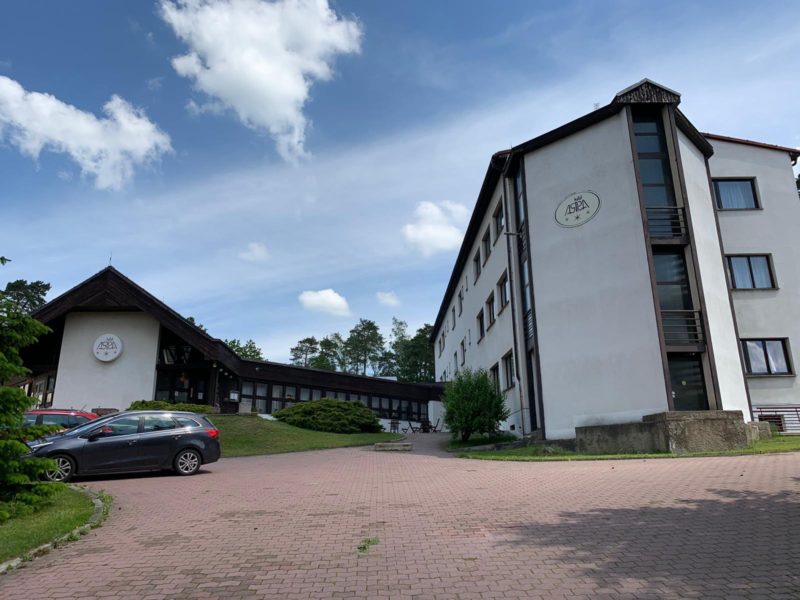 Hotel Astra has opted for effective preventive measures to protect its guests and staff in the future. It wants to solve once and for all the problem of the transmission of respiratory diseases, unpleasant odors from the restaurant kitchen and exhaled air in the rooms.
 In addition to the usual hotel services, this hotel is now unique in that it also thinks of guests who are looking for a really clean environment not only in nature, but also inside the hotel room and restaurant facilities.
 So Hotel Astra realized the first hypoallergenic guest room last year and tested the effectiveness of the FN NANO ® photocatalytic coating on it .
 Recently it has now decided to install the FN NANO ® photocatalytic technology in the common areas of the restaurant . This will significantly reduce the spread of infection and at the same time eliminate unpleasant odors from the kitchen.
The ceiling and walls, equipped with FN ® surface and suitably lit by UVA light, ensure effective cleaning of the air from unpleasant odors, allergens, viruses and bacteria, as well as from dangerous substances that evaporate from plastics, furniture, carpet cleaning agents or penetrate into the interior. buildings from the polluted outdoor environment.
The FN NANO ®  technology is a purely Czech patent and the only certified and proven technology.
The functions of the self-cleaning FN NANO ® coating are based on a clean and environmentally friendly physical method – photocatalysis . This technology can remove pollution and harmful microparticles from the air , works without chemicals and one application lasts 10 years or more.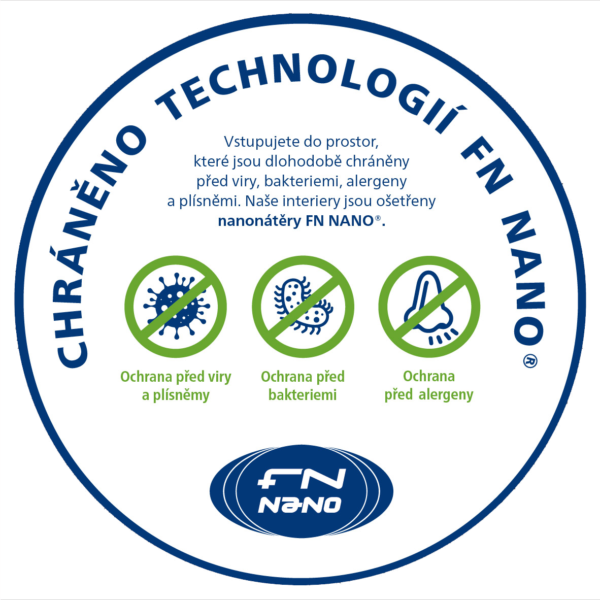 Hotel ASTRA can be found in a quiet and peaceful forest environment in the immediate vicinity of the Turin Pond, near the town of Kladno and only 25 km from Prague.
The surrounding countryside is suitable for nature lovers, hikers and cyclists.
As one of the first in the Czech Republic, it provides its customers with the opportunity to stay in a super-clean room for allergy sufferers and a pleasant environment in a restaurant and can mark the areas treated in this way with a sticker PROTECTED BY FN NANO ® TECHNOLOGY .