THEY ARE ALREADY USING A PREVENTIVE PROTECTION SYSTEM IN CANADA
editorobsahu2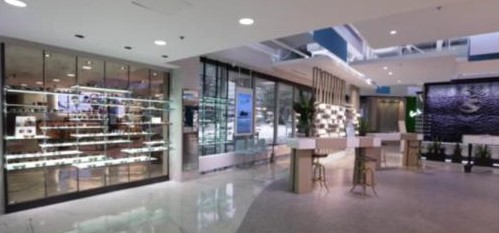 FN NANO® technology has been applied at the largest and most modern EYES ON SHEPPARD eye clinic in Canada.
A system of preventive protection for the safety and health protection of clients and employees was created there.
With this move, Eyes on Sheppard has taken a number of emergency measures to protect against airborne infections in all areas of the entire complex.
At every step you will meet the most modern technologies of the 21st century – watch the video that will guide you through this clinic in detail.
The FN NANO® technology is an active part of these extraordinary health protection measures, which were taken to clean the air from viruses (including coronavirus) and other harmful substances, such as bacteria and volatile organic compounds.
It serves as a preventive measure against the spread of airborne diseases wherever there is a higher incidence of people in one place. This photocatalytic functional coating is activated by UVA light and can remove microorganisms and toxic substances from the air without the use of chemicals. Thanks to these features, shops, workplaces and our homes are becoming cleaner, healthier and safer.
FN NANO® coatings meet all European, Canadian, American and other standards for safe use. Th safety standarts of FN NANO® are in compliance with legislation anywhere in the world, including probably the toughest law known as the "California Proposition 65". This certificate confirms the results of practice and professional tests performed in the Czech Republic and other countries – FN NANO® technology is completely safe for human health and does not release any harmful substances into the environment, on the contrary, it removes them.
We also have a similar system available in the Czech Republic – the Integrated Prevention System (IPS), which helps to effectively prevent pandemics.
The only solution to get rid of the problem of the pandemic spread of dangerous virus strains in the future is to open up space for the mass use of the most modern and effective technologies for the prevention of disease transmission.
Eyes on Sheppard shows us all the way how similar systems can be used in practice. Everyone now has the opportunity to follow their example.