A Michelin restaurant is protected by nanotechnology
editorobsahu2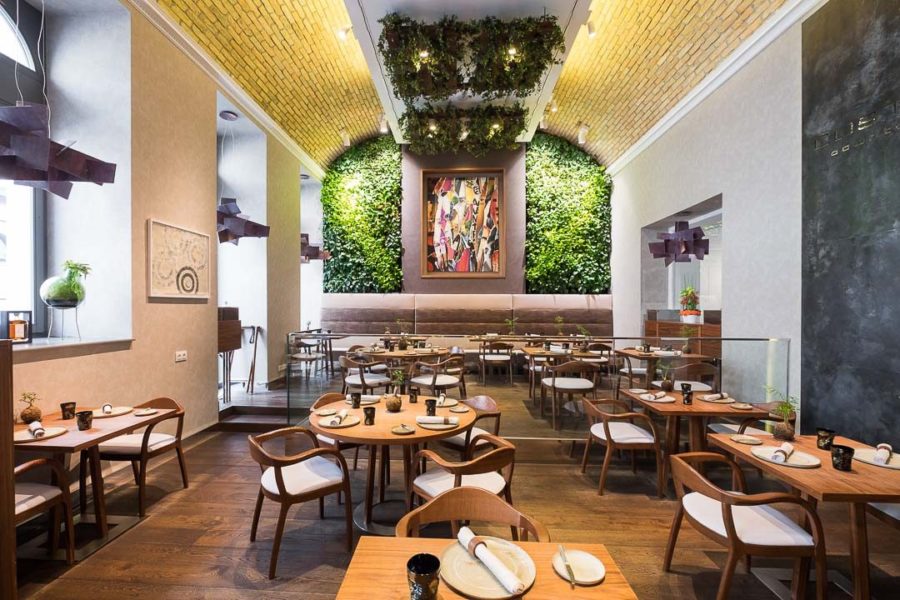 The Costes Downtown restaurant is located in the heart of Budapest on the ground floor of the elegant Prestige Hotel. The restaurant has received one Michelin star in 2016, less than a year after opening.
It thus became one of the first restaurants in Central and Eastern Europe to receive this prestigious award and began an evolution in Hungarian gastronomy.
The restaurant offers a friendly atmosphere where they value and respect the environment while offering unpretentious Michelin star gastronomy based on good techniques and fine ingredients. Miguel Rocha Vieira, the company's executive chef, derives his motivation and enthusiasm from the guest's award for great food. The food menus reflect the principles of healthy eating and support for small family farms in Hungary. Lasting success is given by the fact that they always prefer quality and are never satisfied with less than the best. Most ingredients are supplied by local manufacturers. The effort of the young and lively culinary team is to provide friendly and relaxed services and at the same time stay true to the concept of "Quality gastronomy without compromise". They do not compromise even on the environment of the restaurant and its facilities. The owners are very interested in making the guests and staff feel very good and safe. They pay attention to an aesthetic and clean environment, and therefore they also took the opportunity to apply photocatalytic nano-coating in their premises.
They decided on effective preventive measures for the future. They want to solve once and for all the problem of the transmission of respiratory diseases by air and also reduce possible odors from the restaurant kitchen.
The professional installation was performed by the exclusive importer for Hungary, Mercor Dunamenti Zrt., The FN NANO® technology will ensure effective and long-term air purification of viruses and bacteria, allergens, unpleasant odors and also from dangerous substances that evaporate from common things such as plastics, furniture, carpets, etc. Unfortunately, every metropolis is heavily congested due to road traffic and dangerous substances penetrate the interior of the building. This technology can also effectively remove traffic pollution.
FN NANO® technology is a Czech, patented, certified and safe technology that has been used in practice for a long time.
The functions of the FN NANO® self-cleaning coating are based on a clean and environmentally friendly physical method – photocatalysis. This technology can remove pollution and harmful microparticles from the air. It works without chemicals and one application last for many years.
We are honored that this technology has become part of the prestigious restaurant Costes Downtown and its owner is interested in the health and safety of its guests and employees. Areas treated in this way can be marked with a sticker PROTECTED BY FN NANO® TECHNOLOGY. For guests, this sticker is a sign of a cleaner and healthier environment and their protection.