MILAN TOOK AN IMPORTANT STEP TO CLEAN THE AIR WITH FN NANO TECHNOLOGY
T D
From 25 to 29 April 2022, the people of Milan saw a strange measuring car near the cathedral. It is not often that some measurements are made right in the historic center of Milan.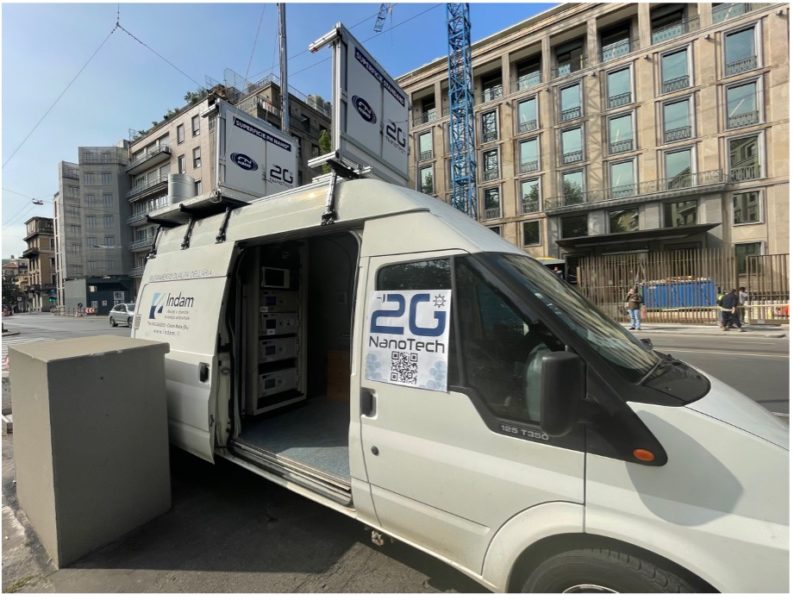 The Milan Cathedral (Metropolitan Cathedral-Basilica of the Nativity of Saint Mary) in northern Italian Lombardy is the fifth largest cathedral in the world and the second largest on the Apennine Peninsula. It has become the "model" for accredited measurement of the effectiveness of the FN NANO® technology for air decontamination – reducing NOx and O3 emissions.
The measurement took place in cooperation with the Italian accredited laboratory Indam and with our exclusive partner for Lombradia, the company 2G NanoTech. The measurements took place on samples of the facade and on the model of the city of Milan with the cathedral.
Italian and Czech politicians, consuls, municipal representatives, businessmen, journalists and scientists have viewed this live measurement. And all this in cooperation and under the auspices of the Consulate General of the Czech Republic in Milan, which is already actively using and supporting our technology.
The Deputy Minister of Lombardy Alan Rizzi saw for himself how Czech technology can significantly improve the air in Milan and thus protect not only the monuments, but especially the inhabitants of Milan, which is unfortunately one of the most polluted cities in Europe.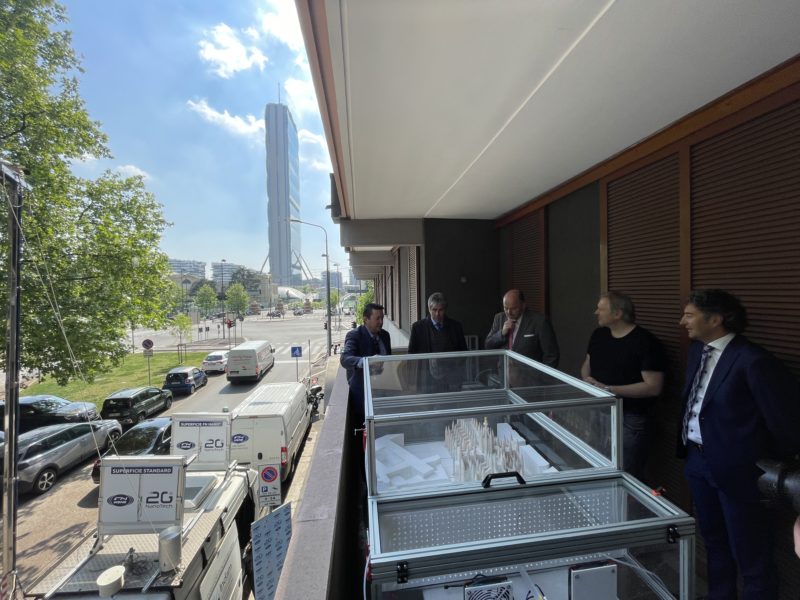 These measurements have yielded an amazing result, which is a demonstrably high ability to clean contaminated city centers. A high ~39% NOx removal efficiency from the air was measured.
The measurement in Italy thus became the culmination of a 3-year TRIO grant project in which Advanced Materials-JTJ s.r.o. (parent company of FN-NANO s.r.o.) with the Ministry of Industry and Trade (Czech Republic) in cooperation with the Czech Academy of Sciences, specifically the J. Heyrovsky Institute of Physical Chemistry.
At the moment, all measured data from both facade samples and the city model are being processed.
The final presentation of the data with a demonstration of measurements and acquaintance with the results of the project will take place on September 14, 2022 in Milan. We will inform you about this event in time.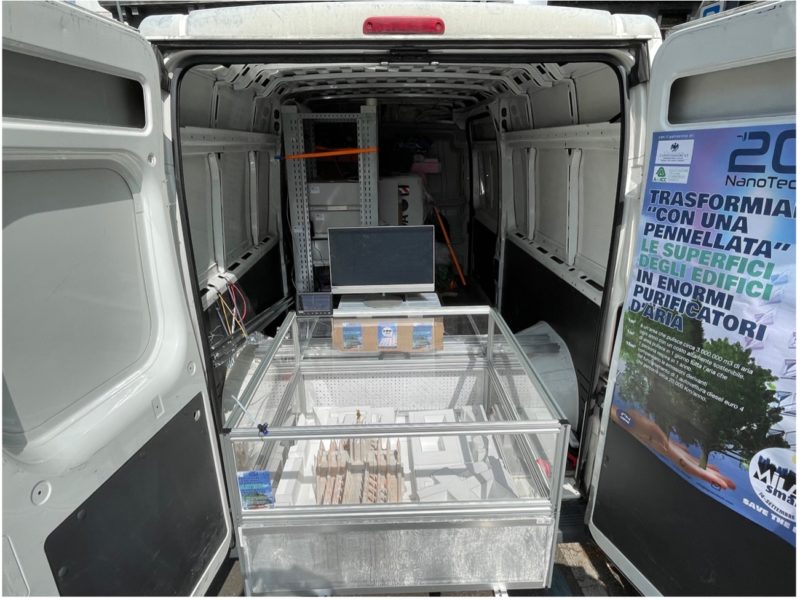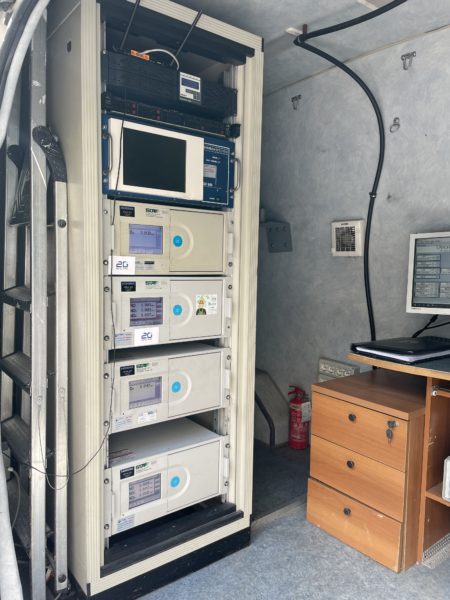 We already know from the interim results that we have unique ecological technology in our hands, which will return cities to a beautiful and clean appearance in the long run. It protects the surfaces of buildings from UV degradation, replenishes their surface and at the same time will constantly clean the air from toxic emissions.
The FN NANO® technology is the most modern technology for SMART cities WITHOUT EMISSIONS and OVERHEATING!
There is only one air and it is for all of us. Join us now of learn more about the technology at our website.